Most vehicles have little or no insulation in the rear trunk area which allows the vibration and noise from the trunk floor pan to enter the passenger cabin. Now you can stop the noise, vibration and heat and dress up the trunk area with QuietRide's new AcoustiTrunk Floor Mat and Insulation kit.
When you purchace an AcoustiTrunk kit, you get two parts:

AcoustiShield Trunk Insulation
AcoustiTrunk Floor Mat
Insulation
The AcoustiSHIELD Trunk Insulation kit for your vehicle is year-make-model specific. This two-stage thermal acoustic kit includes AcoustiShield Damper Pads and HeatShield Insulation panels to stop trunk floor pan vibration, noise and heat. It's pre-cut and ready to install and comes with illustrated installation instructions. To read more about AcoustiShield, click here.
AcoustiShield Damper Pads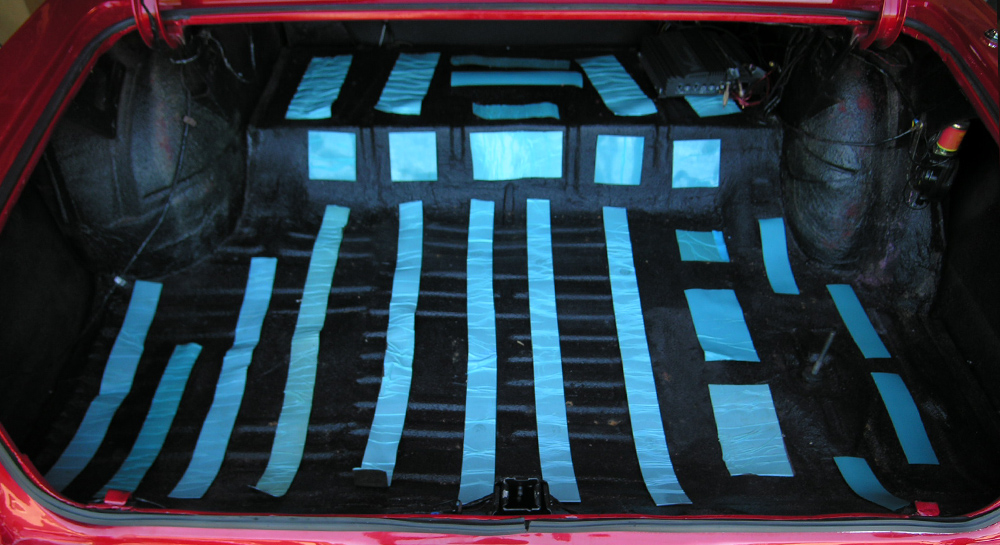 HeatShield Insulation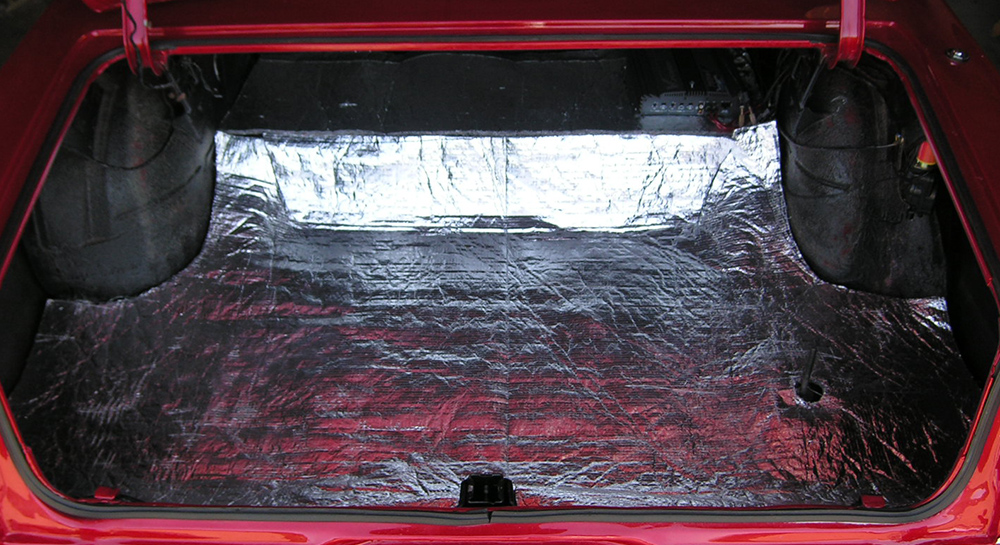 Trunk Mat
The AcoustiTrunk Floor mat is a decrative mat that is designed and cut specifically for each vehicle. Our trunk mats come in two variations. One is a standard, smooth floor mat. The other is the same floor mat with a branded logo molded into it to give your vehicle a more personalized look. Our products are licenced by General Motors and MOPAR, which lets us use their massive history of vehicle logos. Watch our video below for installation instructions and a final look at the installed product.
We also offer the choice of using a custom logo. If you would like a custom logo for your vehicle, we require four things from you:

Select a make and model vehicle from one of our Underhood Catalogs.
E-Mail your artwork in Vector or JPG file format.
E-Mail the Type Font if you are using a special lettering style.
Allow six weeks for processing.
Catalogs
Order Online