Ford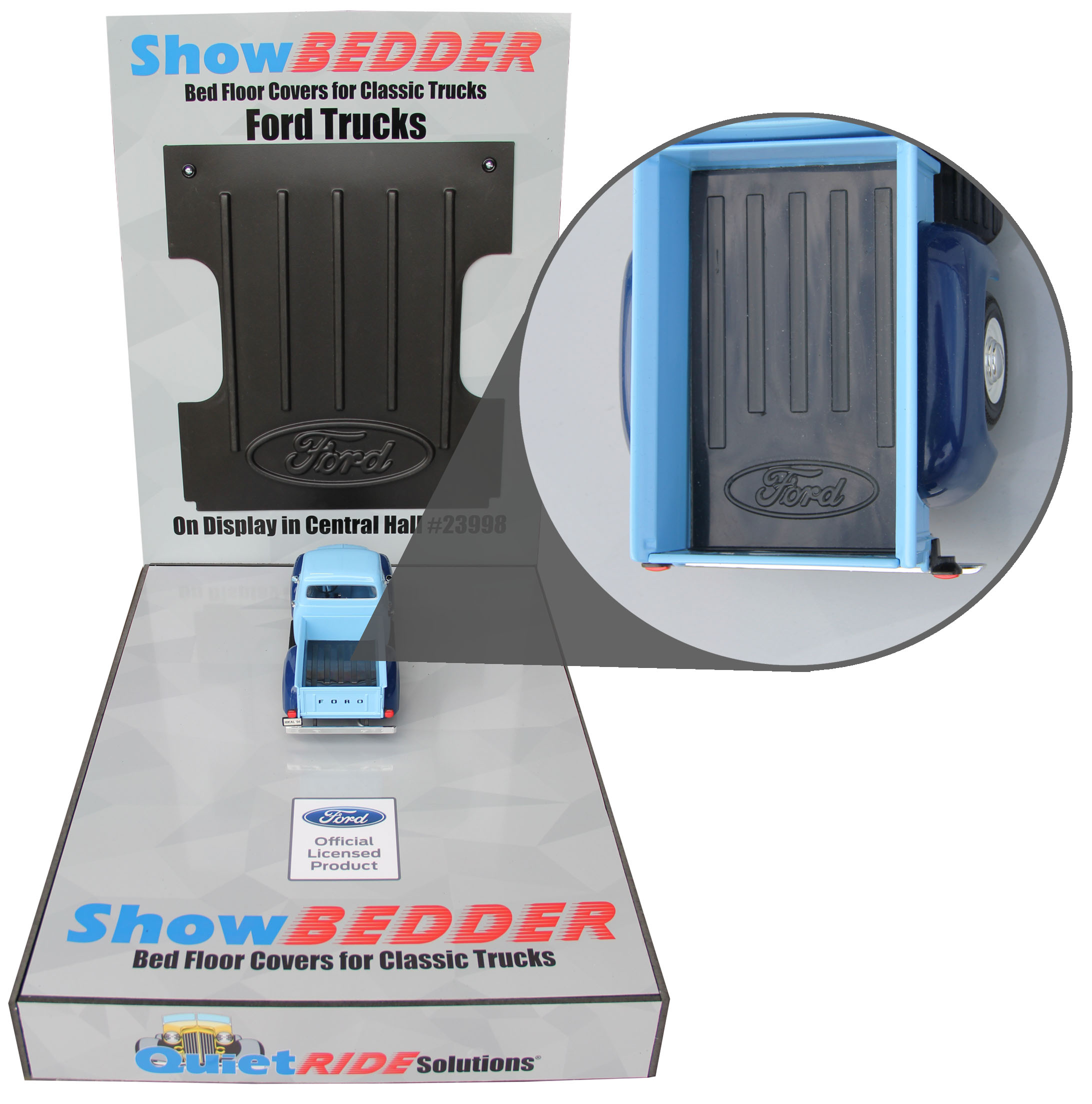 GM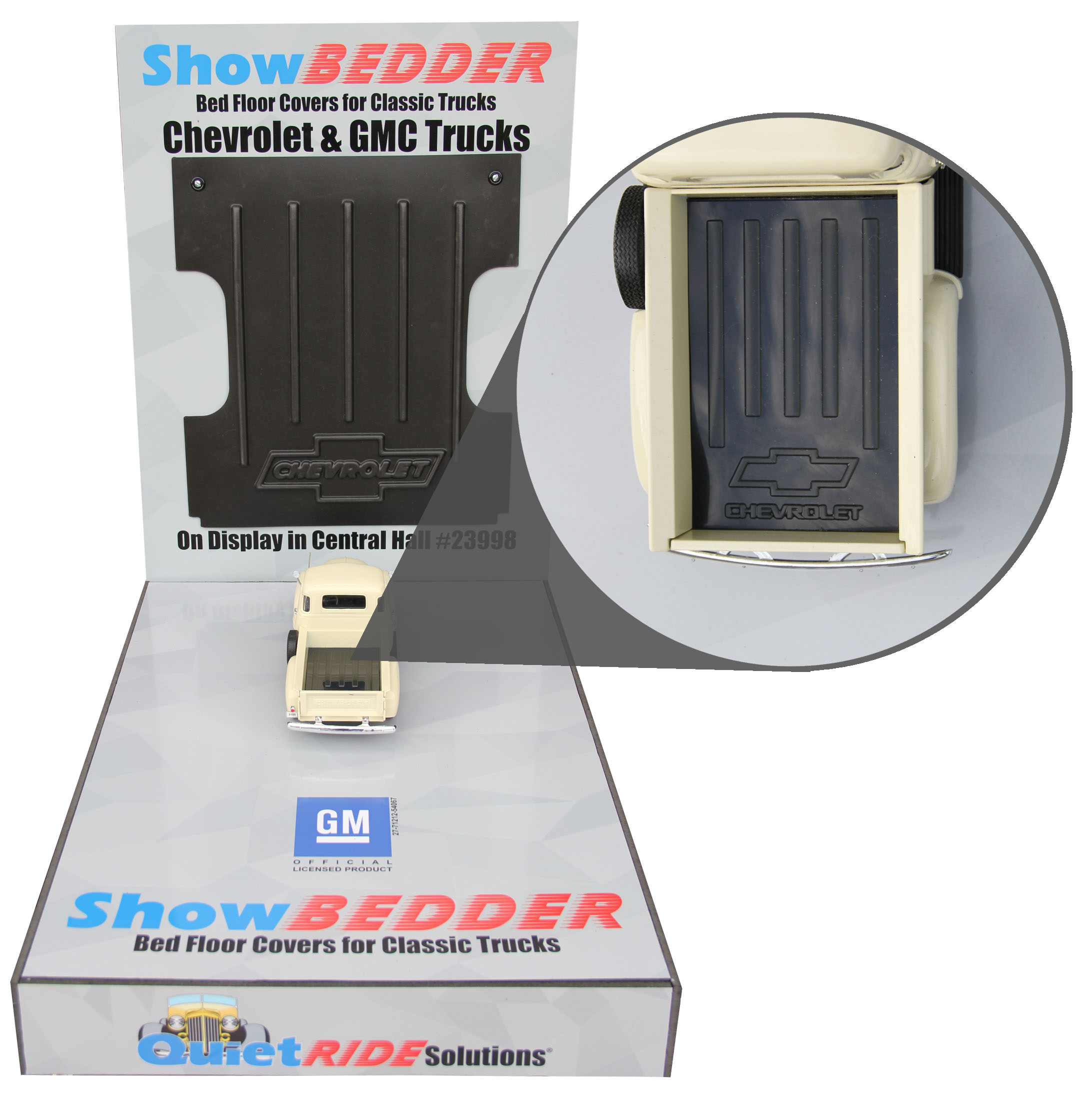 MOPAR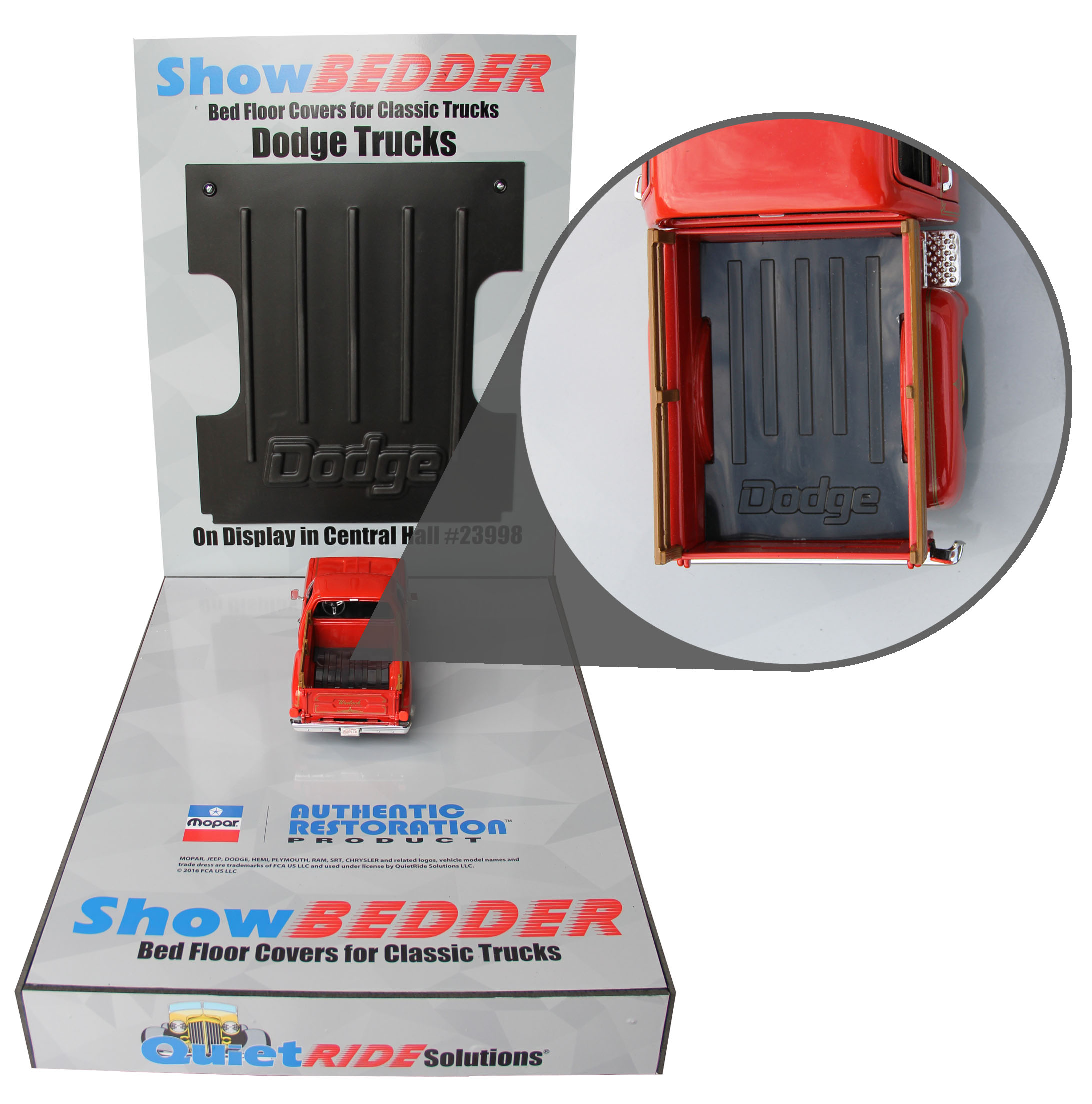 What is ShowBedder?
ShowBedder is a protective bed floor cover for classic trucks built between 1928 and 2011. They are Year-Make-Model specific and constructed with a vinyl rubber mat material, pre-cut and ready to roll into bed floor of the truck. The ShowBedder cover will protect your expensive and pristinely restored wooden or painted bed floor surface while on your way to and from car shows that can damage the restored surface.
One of the challenging and expensive areas of truck restoration is the bed floor of the vehicle. Bed floors are made of wood in the early trucks and steel in later model trucks. The floor takes a beating over the years with moving "stuff" in and out. Wood floors are expensive to replace and steel floors are all but impossible to restore to factory finish. The ShowBedder floor bed cover will hide all of these imperfections and give the vehicle a simple, crisp and clean finished look.
Manufactured with ultra high definition, scuff resistant vinyl rubber bed cover material.
Durable light-weight covers show well, and offer complete bed floor protection.
Three product variations are available to meet customer choice:
Smooth ShowBedder
Smooth Truck Bed Cover (no graphics) for those who want a clean, simple, protective cover for the truck bed floor. The Showbedder will cover the entire bed of your truck. Each cover is custom made to fit perfectly to the shape of the bed so there is no hassel with trimming or modifying before installing.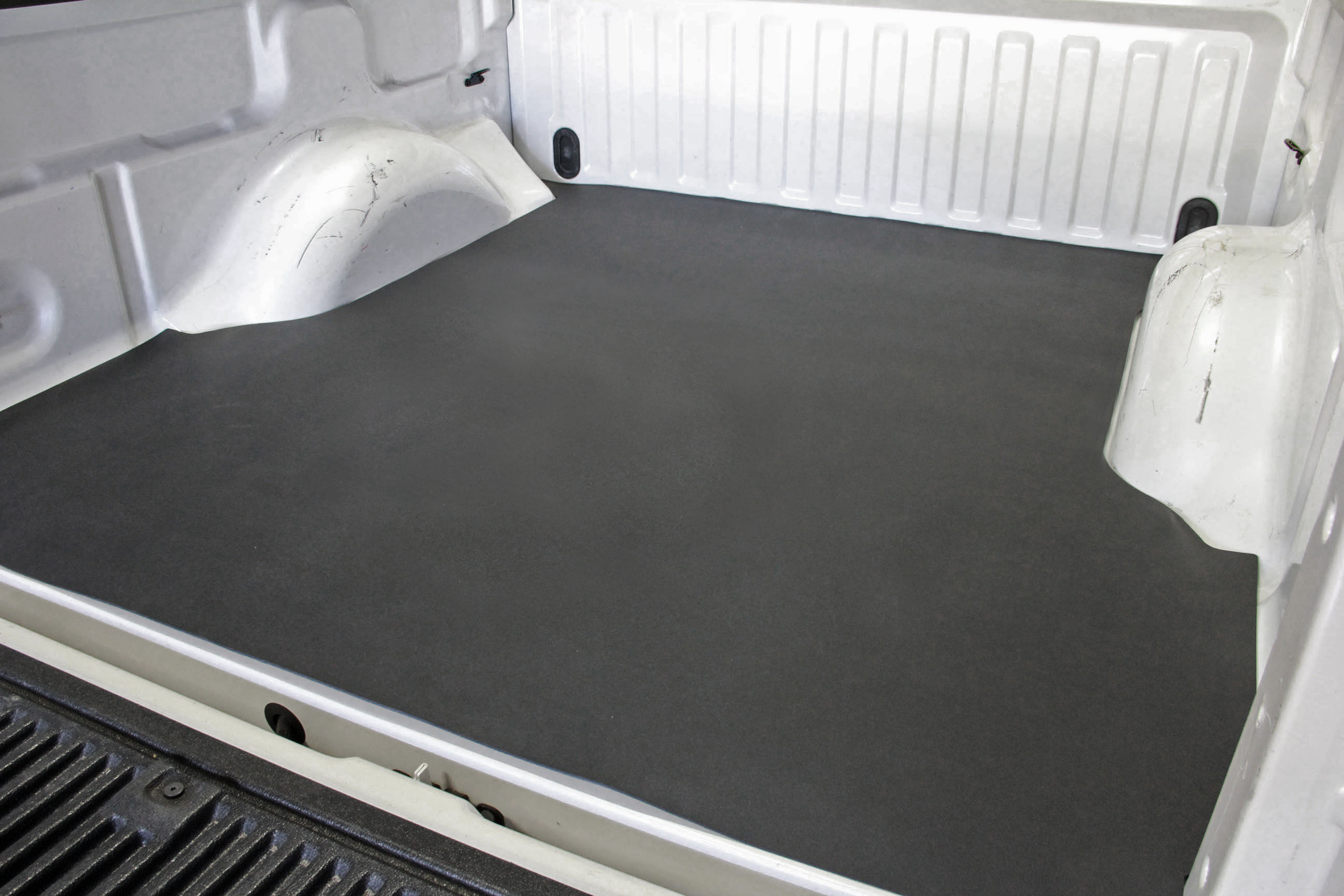 Licensed Logos
3-D Logo Truck Bed Cover for those who want a protective cover and want to "dress up" the bed floor with the truck logo and/or brand name 3-D molded into the cover. QuietRide Solutions is licensed by Ford, GM and MOPAR to make use of their full catalog of logos. Personalize your ShowBedder with the logo of your choice.
Ford Logos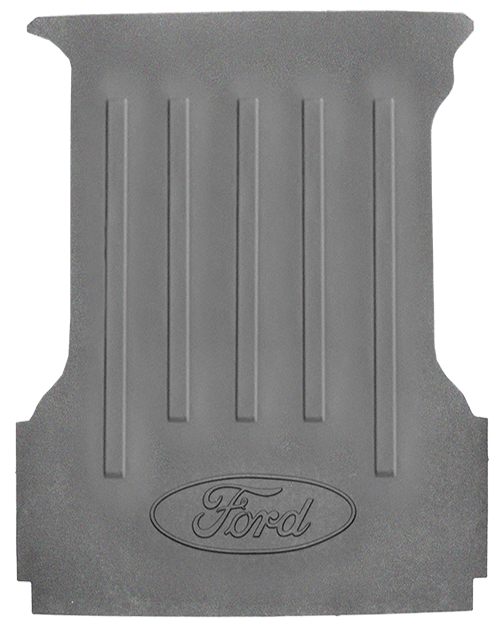 GM Logos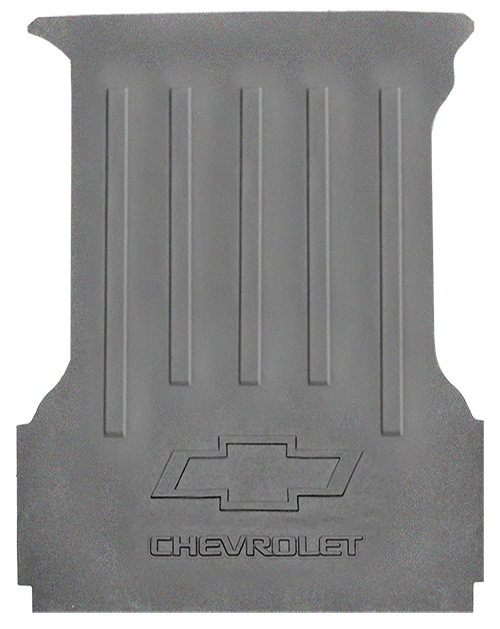 MOPAR Logos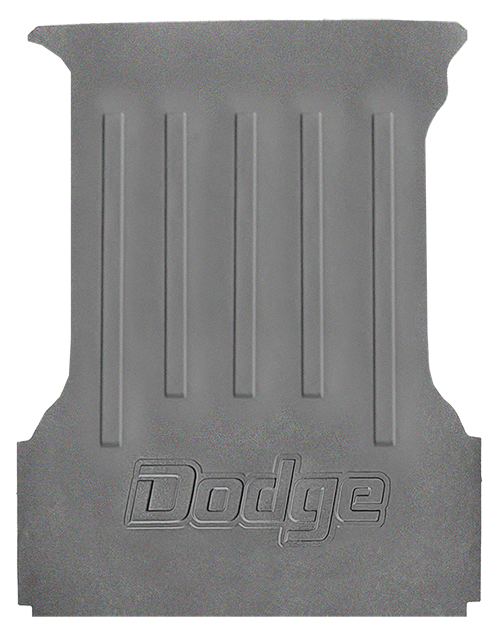 Custom Logos
We also offer the choice of using a custom logo. Showcase the "theme" name of your special vehicle by creating a ShowBedder Bed Floor Cover with your vehicle theme logo graphics and/or lettering molded into the surface of the material with our unique vacuum forming process.
If you would like a custom logo for your vehicle, we require four things from you:

Select a make and model vehicle from one of our Underhood Catalogs.
E-Mail your artwork in Vector or JPG file format.
E-Mail the Type Font if you are using a special lettering style.
Allow three weeks for processing.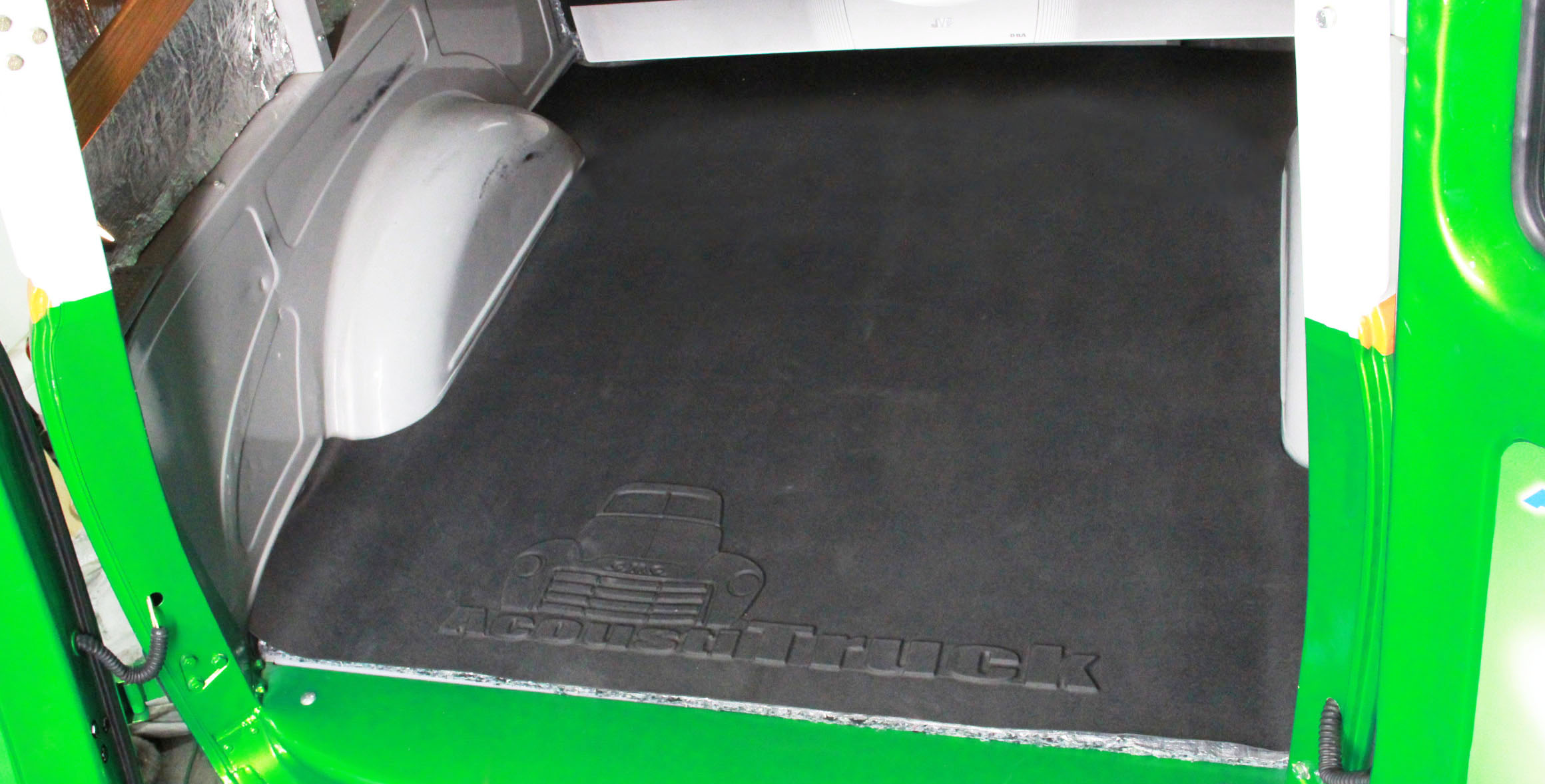 Catalogs
Order Online