Stopping the Noise, Vibration and Heat in a 1953 GMC Panel Truck
The interior of the Panel Truck is utilitian by design--wood cargo floor, steel paneled side walls and no headliner. The only form of noise control was in the form of the traditional "waffel" tar paper on the roof and on the upper half of the body panels. There was no thermal insulation. On any given sunny day, the interior of the truck was an oven.
We insulated the complete Truck with our own AcoustiShield Insulation. The full kit for this vehicle includes the Body, Cowl, Floor, Roof and doors. If you are interested in a kit for your vehicle, read about our AcoustiShield here.
Seat Pan Box. The bottom and sides of the new seat pan box that we built to give us more space for storage and electronics was insulated with strips of Dynamat and then insulated with Heat Shield.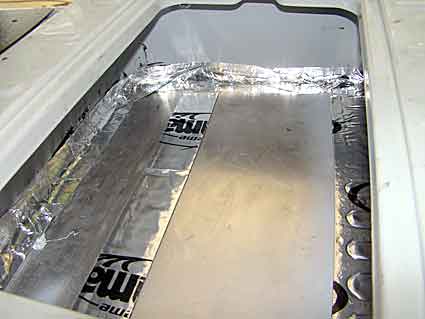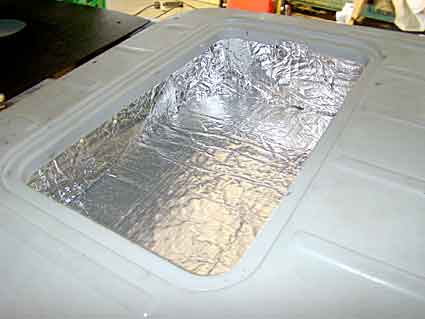 The rear wood cargo floor looks like a typical stock restoration using a cabinet grade 3/4 oak plywood. THe orignal floor was a single piece, but we made it in two sections to make installation easier. On the underside of the wood deck, we employed new technology to create a reflective barrier to stop the intrusion of heat and noise. We sealed the wood with a liberal coat of epoxy resin (without the fiberglass cloth) and let it cure. Then we gave it a second coat of resin and laid a large piece of our door tripple strength aluminum weather barrier material on the surface and laminated it to the wood. After curinng, we simply trimmed the excess material from the edges of the wood. To ensure that no moisture penetrtes the wood, we wrapped the edges with our two-inch seam tape. The two floor pieces were installed and bolted into position and then the center joint ws coverd with seam tape. The joints between the wood floor and the steel body panels were sealed with an automotive seam filler.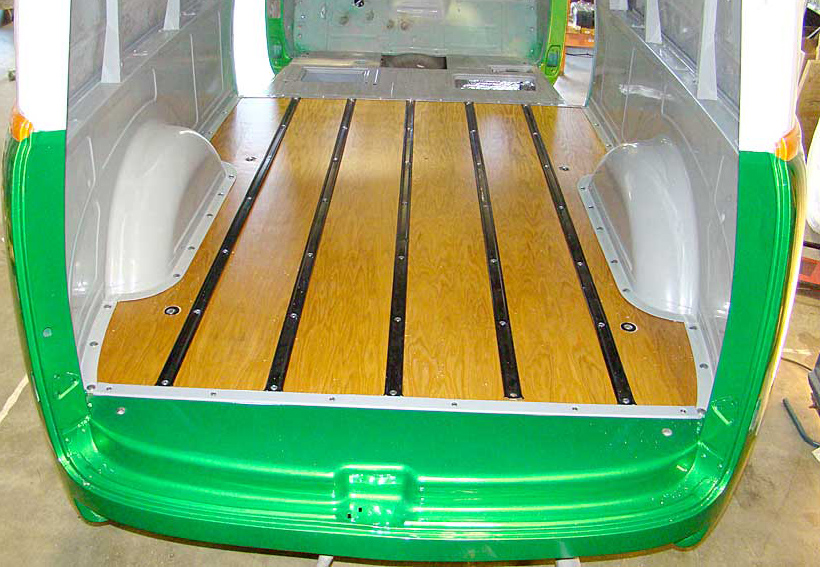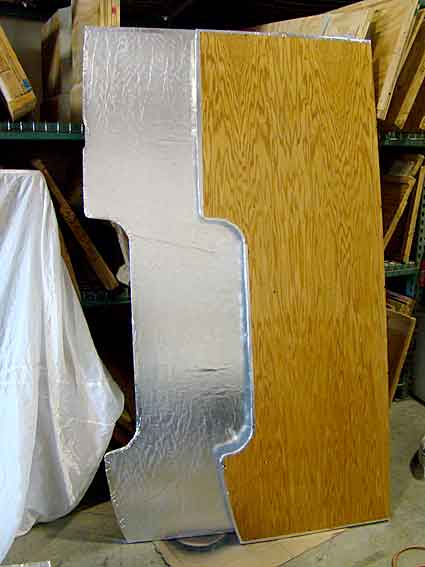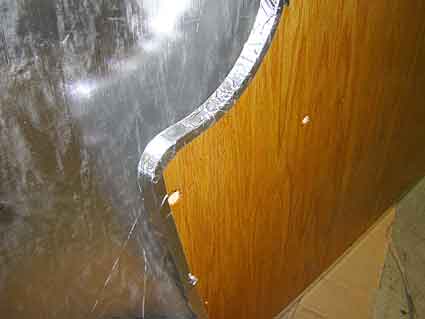 Continue Reading...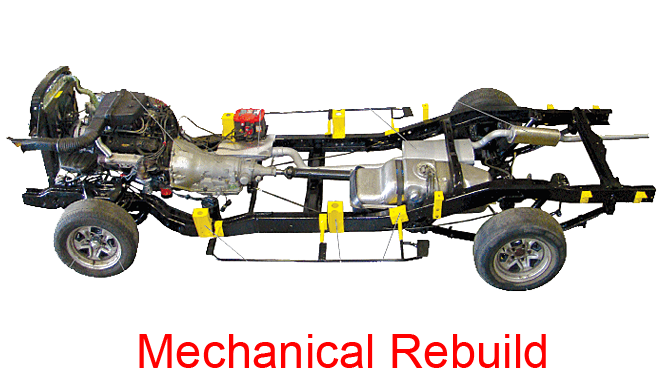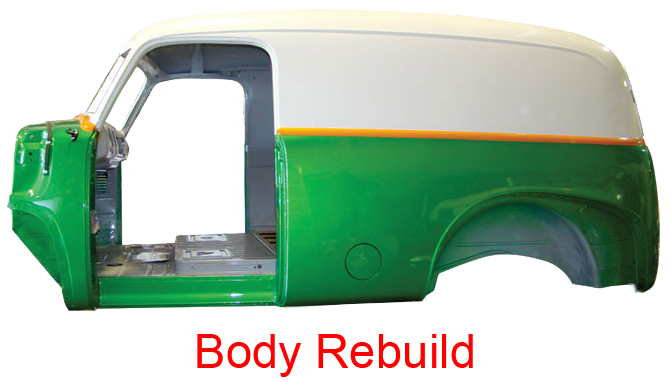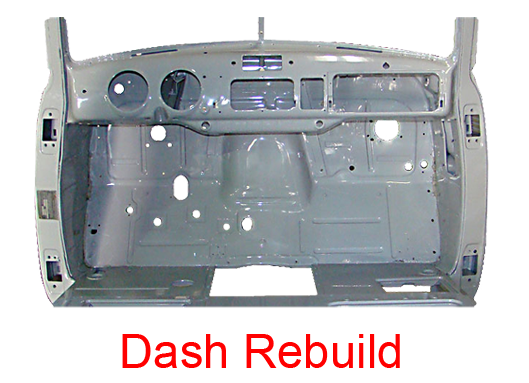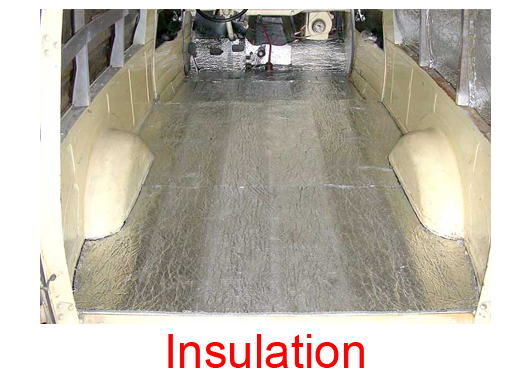 Special Thanks to Project AcoustiTRUCK Sponsors
(Click on logo to visit company website)